Join us for our FREE Cybersecurity speaker event, on the 16th of February at Codebase in Edinburgh. Learn more about the sector, network with some great people, and learn about ways that you can become a "Cyber Angel".

We welcome newbies considering entering into this career, people currently working in Cybersecurity, Entrepreneurs and anyone who is interested in learning more about how they can transfer their skills in to this sector.
As usual Girl Geek Scotland will provide plenty of time for networking, wine and nibbles.
Speakers
(Host) Samantha Leeman – Senior Consultant – Girl Geek Scotland/Bright Purple Resourcing
Alison McAlroy – Information Security Manager – Committee Member – ISACA
Katie Lyne – Civ Tech Manager- Scottish Government
Jamie Graves – CEO – ZoneFox
Claire Reid – Partner, Assurance Business Unit Leader  – PWC
Agenda
6.00 – 6.30pm Registration & Networking
6.30 – 6.40pm Introduction
6.40 – 7.45pm Presentations
7.45 – 8.30pm Audience Q&A
8.30 –  9.00pm Networking & Wrap up.
Refreshments
Wine/soft drinks and canapes. (Not a full dinner event)
About this event
Keen to address the talent gap and lack of women who work in Cybersecurity, Samantha Leeman from Bright Purple Resourcing, also one of our Event Managers at Girl Geek Scotland, is running this event.
The skills shortage in Cybersecurity is something that is and continues to be well documented; by 2018 there will be a global shortage of 4.2 million people who work in the sector. And according to (ISC)2's latest study, only 6% of those working in the sector are women, a drop of 4% after the figure remained unchanged for 2 years at 10%.
So if you are considering a career change, or starting your own business in Cybersecurity, want to learn from others who have and be introduced to networks who can support you, come along to the event!
Girl Geek Scotland
At Girl Geek Scotland our aim is to grow a community of professionals and entrepreneurs who are able to support each other at entry-level and throughout their careers in computing, creativity, and enterprise. A big part of this is ensuring that there are role models for everyone to learn from and aspire to.
Girl Geek Scotland welcomes people from all gender identities, physical abilities, neurotypical and atypical people, religions and ethnicities. We ask everyone attending to show respect for others at all times.
GGS Event Policies
Please refer to our Anti-Harassment Policy and Event Photography / Videography Policy as set out on our website. Your acceptance of which is assumed should you register to attend one of our events.
With thanks
With enormous thanks to our partners, sponsors and suppliers who help us make this happen. They are: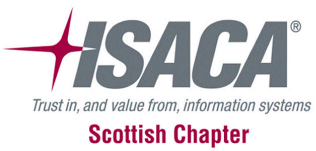 The ISACA® Scottish chapter was formed in March 2002 to provide ISACA® members living or working in Scotland with the opportunity to network with fellow professionals. We also provide training and professional development opportunities in Scotland.

ZoneFox makes it simple to align your security needs with your business needs by giving you crucial visibility around data movement across your organization, exposing existing security gaps and ensuring you're compliant.

Codebase is the largest technology incubator in the uk and one of the fastest growing in europe.

Now home to over 18,000 students from over 100 countries, we first welcomed 800 students as Napier Technical College in 1964. However our story goes back to the time of John Napier, the brilliant sixteenth century mathematician and philosopher from whom we take our name. When you come to Edinburgh Napier University, you'll study at one of our six specialist schools. Each of our schools is an impressive institution in its own right, with world-class facilities, academics, researchers and international links.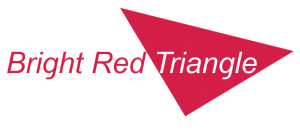 Bright Red Triangle (BRT) offers a comprehensive set of professional/personal development activities for students and graduates in partnership with key stakeholders within and beyond Edinburgh Napier. Our focus is on improving the enterprise skills and employability of our students and graduates while instilling them with an entrepreneurial mindset. We offer business incubation services, paid consultancy experience as well as design thinking and design your future courses to our current and past students.