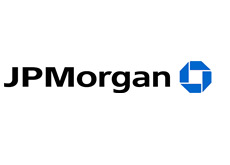 Be in the Driving Seat of Your Own Career
Thursday 5th December  
5:30pm for a 6pm start
JP Morgan
200 St Vincent Street
G2 5SG
JP Morgan sponsors "Be in the Driving Seat of Your Own Career" an event aimed at females working in the technology industry across Scotland. 

How fulfilled are you in your life and career? What would you attempt to do, if you knew you could not fail?
It's time to tackle the internal barriers that might be holding you back from a richer, more satisfying life and career – whether that's in your current job or a new one.
Hear from our inspirational key note speakers:

Maggie Scullion, Business & Technology Consultant – Oil & Gas Sector

Maggie has held positions at CIO level across large-scale organisations in both the oil & gas and construction sectors for many years. Maggie will deliver an insightful talk on her own career journey and explore how a technology career can mean many things to many people. How now, working as an independent consultant allows her to combine business and technology roles. In addition Maggie will share some of the methods she uses to remain in the driving seat of her own career.
Kirsty Baker, CEO & Founder, The Firefly Group
Kirsty is an empowering leader , a thought-provoking catalyst for change and a unique creator of strategic partnerships. By founding Firefly in 2011, Kirsty has a proven track-record of enabling others to achieve the clarity, insight, and momentum they need to take a clear step toward individual and organisational change. Kirsty will support you in identifying where you get to in your own way and in taking steps to move forward in the direction you choose. Could it be that 2014 is the start of the next phase of your career?
Q & A Panel Discussion
Following the above sessions, we will host a Q&A panel discussion which will also include Polly Purvis, Chief Executive of ScotlandIS. The trade body for the information and communications technologies (ICT) industry, Scotland IS represents around 200 software, telecoms, IT and creative technologies businesses throughout Scotland' to read 'The trade body for the digital technologies industry, ScotlandIS represents over 270 software, telecoms, IT and digital agencies throughout Scotland.
The event will conclude with some time for networking with drinks and canapés. 

Spaces are limited, please be sure to register your attendance as soon as possible by emailing ashley.hutton@jpmorgan.com