Now home to over 18,000 students from over 100 countries, we first welcomed 800 students as Napier Technical College in 1964. However our story goes back to the time of John Napier, the brilliant sixteenth century mathematician and philosopher from whom we take our name. When you come to Edinburgh Napier University, you'll study at one of our six specialist schools. Each of our schools is an impressive institution in its own right, with world-class facilities, academics, researchers and international links.
---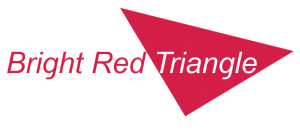 Bright Red Triangle (BRT) offers a comprehensive set of professional/personal development activities for students and graduates in partnership with key stakeholders within and beyond Edinburgh Napier. Our focus is on improving the enterprise skills and employability of our students and graduates while instilling them with an entrepreneurial mindset. We offer business incubation services, paid consultancy experience as well as design thinking and design your future courses to our current and past students.
---

LINC Scotland is the national association for business angels in Scotland, with a membership which includes many active individual investors and most of the main angel groups or syndicates. We represent our members at government level in Edinburgh, London and Brussels and were founding members of both the European Business Angels Association (EBAN) and the World Business angels Association (WBAA). Since 1993, we have played a significant and active part in changing the business culture in Scotland and the Scottish business angel marketplace is now recognised as amongst the most developed in Europe.
---