Morna Simpson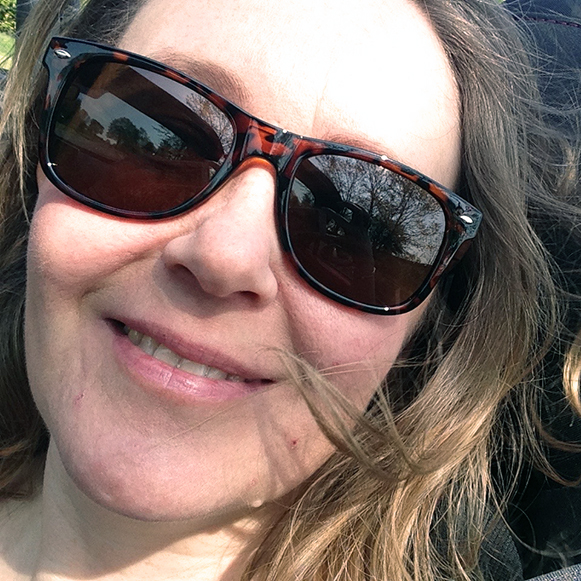 Founder and Programme Lead: GGS was founded in 2008, and we are proud to have hosted world class speakers at events across Scotland, and developed an inspiring and supportive community of women.
My role is to set the direction for Girl Geek Scotland, explore funding opportunities, and empower our volunteers to design and hold events that they are passionate about, and that resonate with our community.
I am a Business Consultant and specialist in analysis, strategy and management methods. My career in technology began in 1998 as a hands-on UX designer and front end developer. I've been in and around technology ever since.
Girl Geek Scotland Network Profile: @morna
Follow me on Twitter: @girlgeeks
LinkedIn: https://www.linkedin.com/in/mornasimpson
---
Belinda Love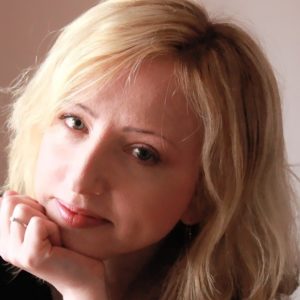 Head of Admin & Comms: I have been doing media support for Girl Geek Scotland since 2010.
My background is in the creative industries working in film, media, and publishing as a freelancer.
I have benefited greatly from the support, advice and companionship of the Girl Geek Scotland network and community during my freelance years, in particular from taking part in the GGS Enterprise Workshops and keeping in touch with the other participants. Do get involved and contribute what you can.
Girl Geek Scotland Network Profile: @belinda
Follow me on Twitter: @uranusxiv
LinkedIn: https://www.linkedin.com/in/belindalove
---
Ali King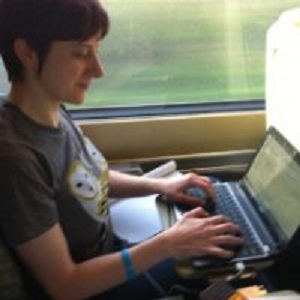 Coding & Development Workshops Lead: I'm a data engineer working at FanDuel, one of Scotland's two 'unicorn' companies.  My previous experience covers the public and private sectors, contracting, startups, and open source.  I've also taught adults to code and given talks at international programming conferences.
As someone who came into programming a little later in life through a less traditional route, I'm keen to help make the path easier for others.  There are common misconceptions about what a software developer looks like and what experience, skills and qualifications they need, and through Girl Geek Scotland we aim to provide a network and learning opportunities to help women and nonbinary people build successful careers in technology.
Girl Geek Scotland Network Profile: @aliking
Follow me on Twitter: @ali_king
LinkedIn: https://uk.linkedin.com/in/kingali
---
Samantha Leeman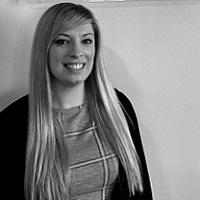 Event Curator for Cybersecurity: I am an Event Manager for Girl Geek Scotland, so you can usually find me at tech seminars tracking down speakers and venues for events, focused on bringing together a community of "Girl Geeks" who work in/or are interested in Cybersecurity and Data Science.
I have been working in recruitment since 2007, and I work for Bright Purple Resourcing in Edinburgh, specialising in the Cybersecurity and Data Science sectors. I pride myself on being honest and open with everyone I meet. You will regularly find me at various tech events, building up my knowledge on market trends and new tech in the sectors I recruit in. After all, how can I give anyone advice if I don't research and learn about the subjects I am recruiting for?
When I manage to get some free time, you can usually find me in a wine bar, or running round Arthur's Seat training for my next marathon.
Girl Geek Scotland Network Profile: @samantha
Follow me on Twitter: @samanthaleeman
LinkedIn: https://uk.linkedin.com/in/samanthaleeman
---
Jayne Coulthard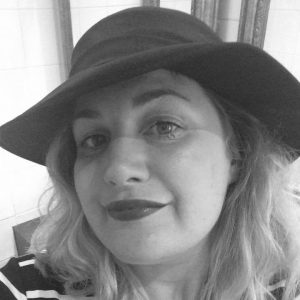 Event & Volunteer Manager: I manage recruitment of volunteers at Girl Geek Scotland, and I am one of the events team too. This year I am leading on "Getting Past the Gatekeepers" an essential event for any entrepreneurs seeking Angel Finance.
In my day job I am Business and Community Manager at Interference Pattern. Since 1999 I have helped develop user-focused digital platforms, as well as building technology adoption strategies. I began advising and training businesses in ICT and digital marketing in 2006, and in 2010 I focused on helping digital tech start-ups. With Interference Pattern since 2015, I am always keen to develop collaborations with technology innovators, matching high-end art with high-end tech.
Girl Geek Scotland Network Profile: @jaynecoulthard
Follow me on Twitter: @emiore
LinkedIn: https://uk.linkedin.com/in/jaynecoulthard
---
Lauren Gemmell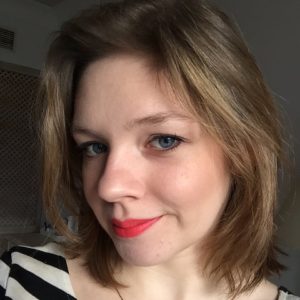 Mentoring Community Lead: Girl Geek Scotland launched the Mentoring Community in the summer of 2016. Six months later we had a team of 8 people, a full programme of workshops and a target of matching 150 people with mentors in 2017. We also have an Online Network so that we can engage people further afield in peer-to-peer mentoring.
After working as an engineer for 5 years I made the transition into management and now lead the Amazon Registry Services Engineering team.
I'm passionate about inspiring more women into technology at all ages (and retaining them). For a number of years I ran a Code Club at a local Edinburgh Primary School.
Girl Geek Scotland Network Profile: @lauren
Follow me on Twitter: @laurengemmell
LinkedIn: https://www.linkedin.com/in/lauren-gemmell-006a307
---
Elena Dumitrana
Mentoring Community Relationship Manager: My role at GGS is to support the mentoring community and, as part of a team, facilitate the GGS Mentorship program.
I believe that knowledge sharing will provide both mentors and mentees with the opportunity to learn and develop new skills, progress in their careers and maintain the cycle of support.
My day job is in data analytics. I have a strong interest in analytics initiatives (improving performance, optimising processes or increasing revenue), digital transformation and adoption processes, particularly in the legal sector.
I am passionate about entrepreneurship, women in technology and business, and hope to inspire other women to achieve their goals across industries and sectors.
Girl Geek Scotland Network Profile: @dumitranael
Follow me on Twitter: @elena_dumitrana
LinkedIn:  https://uk.linkedin.com/in/elenadumitrana
---
Maria Rooney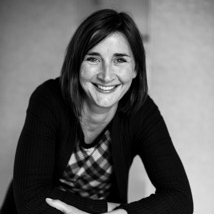 Mentoring Community Relationship Manager: My role is to support our mentoring programme by effectively matching mentors with candidates, and to develop relationships with large organisations who can help us deliver. 
I've worked in HR for 20 years in a diverse range of industries. I am now the Talent Director for Fanduel at our offices in the UK.  I spend a lot of time working with like minded companies and organisations to share best practice and to implement initiatives that will make the tech industry more inclusive and attractive to women.  
My ambition within GGS is to create effective mentoring relationships so that the right support and encouragement is in place.
Linkedin https://www.linkedin.com/in/maria-rooney-aa941b30
---
 Heather Bayfield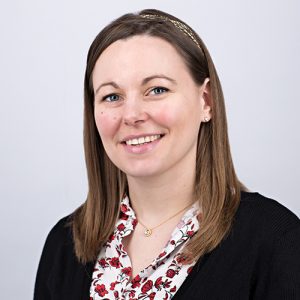 Educational Development Officer: It's my aim to help provide quality learning support and material for GGS attendees, members and followers.
I've been working in tech startups for 5+ years and I'm keen to help others in the industry. I'm a Product Manager so I work with everyone from engineers, designers, marketers, etc. Currently I'm at EdTech company Administrate. Before this I was at FanDuel, Kotikan and busuu, and have specialised in areas such as mobile, UX, user research, product discovery, workshop facilitation and agile methodologies. In a past life I worked in Education – 5 years running language schools, teaching and producing elearning. I've been in Edinburgh 2 years and previously spent 2 years in London and 4 years in Spain (having studied Spanish and French).
I'm a regular event-goer so I'm aiming to attend as many GGS events as I can. Look forward to seeing you there!
Girl Geek Scotland Network Profile: @hlbayfield
Follow me on Twitter: @heathbayf
LinkedIn: https://www.linkedin.com/in/heatherbayfield/
---
Brian Baglow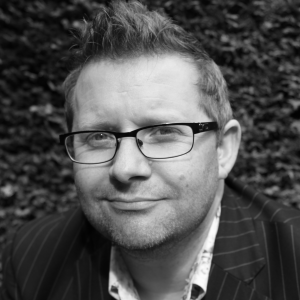 Role Models and Mentors Project Manager: I've worked in the games sector for over 20 years, as a writer, producer, marketer, designer and organiser. I've also picked up a great deal of experience in the other creative industries, from film and television to music and publishing. I founded the Scottish Games Network in 2006 and have helped it grow into the trade body for Scotland's rapidly evolving interactive sector.
My role within Girl Geek Scotland has varied, but from the early days of the organisation I've supported and championed the organisation's focus on diversity and inclusion and provided insight and outreach into the interactive world.
I'm currently helping GGS run a project focusing on creating a new generation of mentors and role models to encourage more young women to consider technology as a career.
Girl Geek Scotland Network Profile: @baglow
Follow me on Twitter: @flackboy (or @scottishgames)
LinkedIn: https://uk.linkedin.com/in/baglow
---
Douglas Drummond (Dooglet)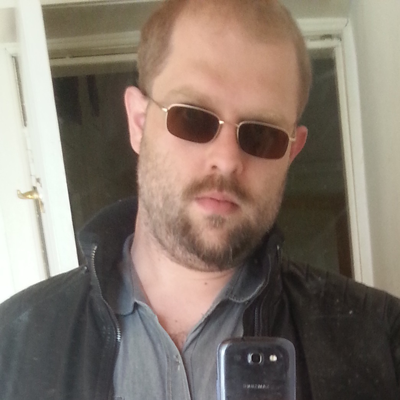 Developer Coach: I've spent many years building the internet, all the way from windows 3.1, and writing bad procedural PHP code much to the despair of my co-workers. After getting bored with working life, I decided to take a year out to explore cryptocurrencies and blockchain. I've now returned to work full time on The Scotcoin Project http://scotcoinproject.com/ as lead developer and technology advisor.
I hope to encourage more developers to explore blockchain and encourage even more people to fully appreciate the potential of this technology and how it can be used to revolutionise nearly everything we do.
Linkedin: https://www.linkedin.com/in/douglas-drummond-92016a55/
---
Gemma Gentles

UX Coach: I have worked in the digital industry for the past 5 years in Scotland and Australia. As well as having 4 years previously to that studying Multimedia Technology. I have worked with clients like Kathmandu, Nissan, Ford, BT and Sainsbury's. I am currently working as a Front-End Developer for Signal (https://cellosignal.com/) based in Edinburgh. I have went from designing and developing small to medium websites, to large scale projects. Along with building a lot of marketing material such as newsletters and animated display banners.
My aim in GGS is to really help make a difference in the industry and close that gender gap, as well as contributing to the development community in general. Teaching and sharing the skills we all have will only strengthen the industry and improve our everyday working environment. Resulting in being able to create something really special for the future.
LinkedIn: https://www.linkedin.com/in/gemmagentles
---
Chris Brind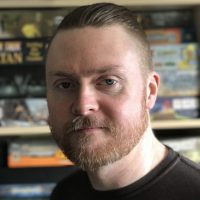 Blockchain Coach: As a developer coach and mentor with Girl Geek Scotland I bring to bear around 20 years of professional software development, technical leadership and mentoring experience. I have worked in a diverse range of industries with an equally diverse range of technologies at various technical levels within organisations, mostly in a hands-on capacity.
I am currently the Head of Mobile at Waracle Ltd and am proud to represent a company that shares my ambition to see gender equality in the workplace, appreciating that diverse teams make better teams.
.
Girl Geek Scotland Profile: @brindy
Follow me on Twitter: @brindy
Linkedin: https://www.linkedin.com/in/chrisbrind
---
Maria Hamilton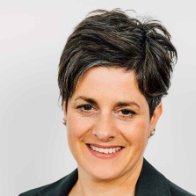 Mentoring Community Consultant: I had the privilege of leading one of the first mentoring GGS workshops in 2017; creating compelling outcomes as part of the Sticky Floors event.
My aim within GGS is to support individuals to take that first/next step towards achieving their goals.
My career started over 20 years ago as a software engineer for a global defence manufacturer. Since then I have developed successful programmes within business change, marketing and network development, working for start ups through to large organisations within a technology environment. I gained an MBA (distinction) from Heriot Watt University in 2011 and I am also an INLPTA accredited practitioner.
Girl Geek Scotland Network Profile: @mariahamilton
Linkedin: https://www.linkedin.com/in/hamiltonmaria
---
Lynsey Wight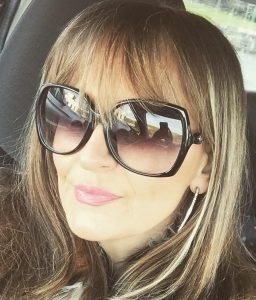 Social Media Manager: I have been involved with Social Media for the last six years and love what I do. When I saw on twitter that GGS were looking for volunteers, I thought this would be a great opportunity to get back involved with the industry (after being made redundant) and also to be around like minded women who all share the same passion for digital.
The industry is very male dominated and I think some women perceive that they aren't good enough or couldn't do a digital job which is so far from the truth. People like Martha Lane Fox, Ariana Huffington, Cheryl Sandberg to name a few inspire me and if they can make it to the top in a male driven industry then why can't more women burst through the glass ceiling?!
I feel that my skill set and personality would be best suited for the social media role and my aim would be to increase awareness of GGS via all the social channels, letting more women and organisations know about the work of GGS. Create conversations and empower women to get involved and not be afraid to move into this industry. I also like going out and meeting people and not always be stuck behind a keyboard as making/building relationships is crucial to growing the organisation.
By becoming involved with GGS, it will boost my confidence and also give me a sense of satisfaction that I am helping someone or even inspiring someone.
Follow me on Twitter: @lynsey_wight
LinkedIn: https://www.linkedin.com/in/lynseywight/  
---
James Littlejohn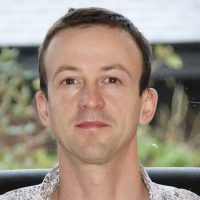 Blockchain Coach: James Littlejohn became an Associate of the Cyber Academy at Edinburgh Napier University in July 2016. Previously he worked as an independent consultant advising on blockchain opportunities in the area of science and health. An early adopter and developer using bitcoin, ethereum and maidsafe etc. He setup dsensor.org that is building a blockchain specifically designed for the needs of science. His interest in Peer to Peer technologies developed during his Economics degree from Aberdeen University in 1995 which he followed with three entrepreneurial ventures in fintech, e-commerce and text data mining.
Girl Geek Scotland Network Profile: @aboynejames
LinkedIn: https://www.linkedin.com/in/aboynejames
---
Jessica Mullen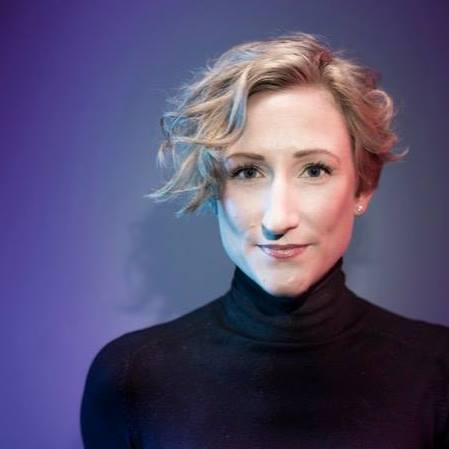 Event Curator: I help to organise events for GGS. I run a strategic, creative consultancy delivering work for clients like the BBC, Expedia and Penguin Books. As Co-Founder and Managing Director it's my job to ensure that every aspect of the business functions to its potential. When required I provide leadership, vision, grit or encouragement. Whatever it takes to make things happen, to meet financial objectives, and to deliver great business outcomes for clients.
Girl Geek Scotland Network Profile: @jessica
LinkedIn: https://www.linkedin.com/in/jessicamarymullen
---
Craig McGill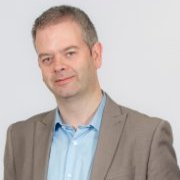 Marketing Manager: Experienced communicator and author with more than 20 years of working in and for multiple media outlets. Career highlights include carrying out the first UK charity fundraiser via Twitter, crashing websites due to marketing over-popular marketing initiatives and generally trying to make the world a better place for a lot of people.

With GGS I want to see more people see tech and disruptive thinking as not only valid career paths but as a positive way of thinking and acting.
Girl Geek Scotland Network Profile: @craigmcgill
Follow me on Twitter: @craigmcgill
LinkedIn: https://uk.linkedin.com/in/craigmcgill
---
Dilja Rudolfsdottir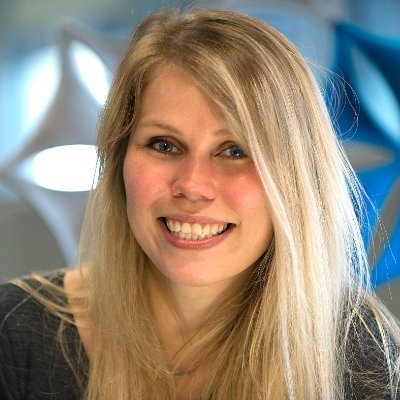 Event Support: International Speakers: I am a Scrum Master, currently working at Tesco Bank. My background is in Artificial Intelligence but I ventured early into more managerial roles. I've been involved in organising multiple events and conferences through my day job and have spoken at a number of conferences myself. I'm passionate about giving women equal opportunities in the workplace, and feel I can bring a different viewpoint from my native country of Iceland where female representation in STEM subjects is among the highest in the world. Having just joined GGS this year I'm still finding my feet but am excited about the year ahead.
Girl Geek Scotland Network Profile: @dilja
---
Moira Scicluna Zahra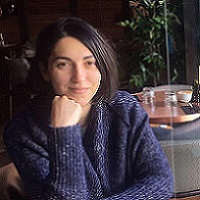 Educational Resource Curator: I have moved to Edinburgh from Malta last year, where I lectured in Graphic Design, Interactive Media and Game Art for seven years. Besides lecturing I was also a Programme Coordinator for these subjects in my last two years at the Malta College of Art, Science and Technology. Throughout my studies in Malta and the UK, I have explored various subjects from Graphic Design, Multimedia, Technology and Programming to Video and Digital Arts, but my main practice is Digital Art and Digital Illustration. I am presently a freelance Digital Illustrator and Designer working mainly in educational children's books. I have just published my first children's book in Malta about a boy who questions his same-sex parents about the many expressions of love. The book is meant to be a learning experience for both parents and children.
Girl Geek Scotland Network Profile: @moirascicluna
Follow me on Twitter: @moirazahra
LinkedIn: https://uk.linkedin.com/in/moira-scicluna-zahra-b1805a1b
---
Sam Rhynas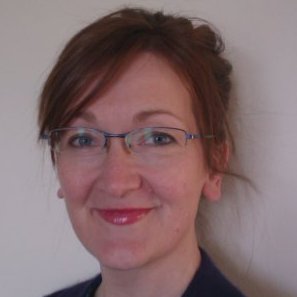 Mentoring Community: Relationship Management:  The software industry is a great environment to work & learn in, and working with Girl Geeks to help promote the positives, and provide support, information, skills and encouragement is a key factor for my involvement here.
I'm Head of Operations at Stochastic Solutions, a data science consultancy & software house.  With a degree in Software engineering, I've worked in the software industry for almost 20 year, specialising in the areas of DevOps, QA and Data Analysis in the context of analytical software & tools, real time data feeds and high performance data systems.  Having been both mentor and mentee, I  have seen the benefits it can bring to both parties, there is so much to be gained by getting involved.
LinkedIn: https://www.linkedin.com/in/samantha-rhynas
---
Abigail Burton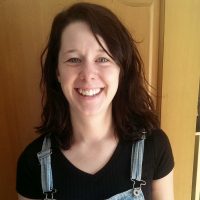 Article Writer: I'm an English Teacher currently living in North-East China and teaching English as a second language. I'm keen writer and thoroughly enjoy discussing and analysing current events and hot topics. As I have Law degree, I don't have much of a tech-specific background, but I am passionate about championing women in the workplace. My goal is to provide balanced analysis and discussion of topics affecting women in the tech and related industries, drawing on issues and events both within Scotland, and globally.
Though I live 4,500 miles away from Scotland, I am committed to helping in the development and support of women in our local community, and I hope I get the chance to talk to some of you via the forums and network!.
Girl Geek Scotland Network Profile: @aburton91
LinkedIn: https://www.linkedin.com/in/abigail-burton-a5970560
---
Sarah Todd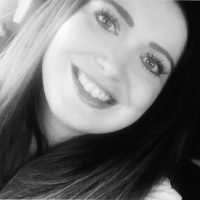 Digital Engagement and Marketing Manager: I have over 10 years experience in marketing, working across Financial Services, Higher Education and most latterly Professional Services.
Naturally creative, I love being innovative and bringing new ideas to the table, helping people not to just think outside the box but to build their own!
I also have the slightly quirky combination of having an equally analytical/commercially driven mindset. Getting under the skin of customer data, whether capturing/analysing or providing recommendations is where I excel as I understand the value and opportunities it brings especially in changing technology landscape.
I love everything digital, social media and visual content driven and excited to be working with such a fantastic organisation and individuals in helping provide a seamless digital experience for the Scotland Girl Geek community and make social media waves in terms of our brand profile in the market. I am also keen to help the Girl Geek community build their own digital profiles and digital communities/networks.
I am looking forward to meeting as many people as possible at future Girl Geek events.
Follow me on Twitter: @sarahetodd
LinkedIn: https://www.linkedin.com/in/sarahtodd2
---
Arlene McDaid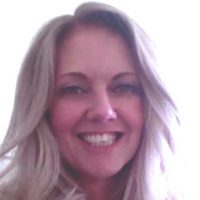 Hackdays Lead: I am an experienced dispute resolution lawyer (litigation, arbitration, mediation) and accredited commercial/ civil mediator. I also tutor at Glasgow University Law School. With a passion for the intersection of law and technology, I am the founder of the Legal Hackers Scotland chapter, which is part of a global movement of policymakers, technologists, and academics who explore and develop creative solutions to some of the most pressing issues at the intersection of law and technology.
Follow me on twitter: @LegalHackersSco / @arlenemcdaid
Linkedin: https://www.linkedin.com/in/arlene-mcdaid-2839878
---
PREVIOUS CONTRIBUTORS