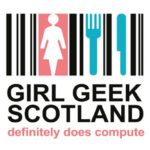 Private Group
active 4 years, 8 months ago
This is the Girl Geek Scotland Online Network Group. GGS is for people working or studying in Creativity, Computing and Enterprise, and related sectors. We host and develop this social and career network, to enable people to share with and learn from peers and leaders in the field.
We ask everyone participating to show respect for others at all times and to abide by our Anti-Harassment and Event Photography / Videography Policies.
This is a private group. To join you must be a registered site member and request group membership.